Union works hard to Serve, Go, Give to missions every year. We fundraise for the International Mission Board and the North American Mission Board. We send out short-term mission teams, have raised up long term missionaries, and we participate in local efforts as well. We have various projects we participate in every year from making Snack-Packs for local school children, providing supply backpacks for needy children in the Appalachians, and packing 300-400 Shoeboxes for the Samaritan's Purse Operation Christmas Child.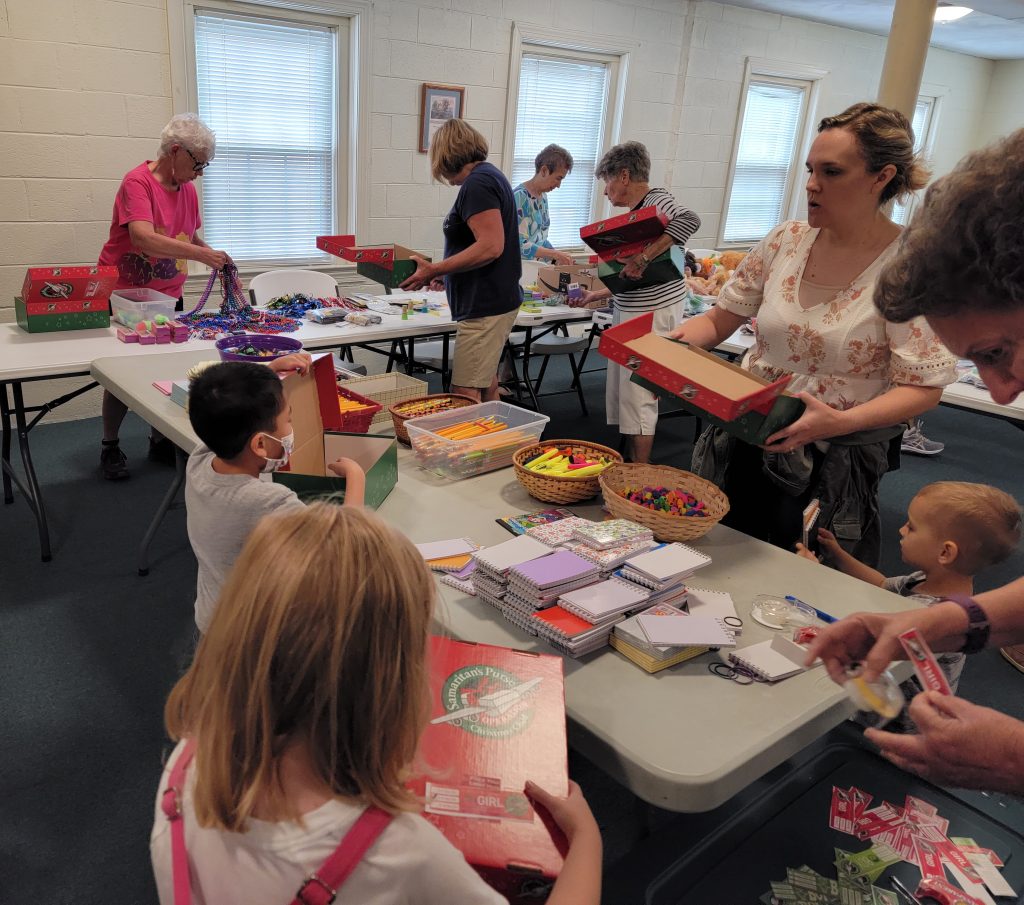 The Missions Committee of Union Baptist Church sponsors the "Snack Pack Ministry Program" for Achilles Elementary Students. The program started in 2012 and now supplies forty students at Achilles with a snack pack that is placed in backpacks each Friday during the school year. This food helps provide weekend meals to school-designated students at Achilles. The approximate cost for the forty packs is $100/week or $4000 for the school year. One child can be sponsored for an entire year for $100. Donations are needed to continue this on-going program that makes a difference in the lives of participating families. If you would like to make a contribution, please mark it Snack Pack Ministry.
Please pray that families who receive food will see God's love for them and that those who have not yet responded to the Gospel will receive God's gift of salvation.
Operation Christmas Child
The Samaritan's Purse project Operation Christmas Child collects shoebox gifts filled with fun toys, school supplies and hygiene items—and delivers them to children in need around the world to demonstrate God's love in a tangible way. For many of these children, the gift—filled shoebox is the first gift they have ever received.
Since 1993, Operation Christmas Child, the world's largest Christmas project of its kind, has collected and delivered more than 198 million shoebox gifts to children in more than 170 countries and territories.